Vintage Christmas Cards
Nowadays, the new media is helping us contacting our family and friends to wish them a Merry Christmas and a Happy New Year within seconds. But how impersonal is that! Sending a text to 50 people at the same time!
If you're just like me a postcards lover, you're always happy to receive something by the mail. Would you have the idea to print your email or text and hung it in your kitchen?
The Festive Season bring us once in a year, into the mood of making the others very happy, to wish them all the very best for the next new year and to remind them how much we love them. For me, the best way to do it, is definitely to write a few words on a beautiful postcard and give it or send it to our beloved ones.
Have a Merry Christmas and a Happy New Year to all of you and hope you will enjoy those stunning postcards that remind us some happy childhood moments.
Largeur = 549px Hauteur = 343px68 Ko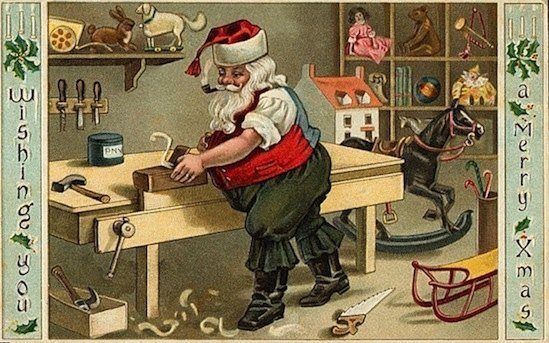 Largeur = 1px Hauteur = 1px43 octets Continue reading "Vintage Christmas Cards" »