Vintage maps, used as decoration, can be very attractive in any interior. They become a focal point in any room. The oldest ones are the most interesting as the names of the countries and some borders may have changed since then! They are very rare, often unique so by the way really valuable in any collection.
Most of the time people put them in a bedroom, but you can also fit them in any living room, dining room or hallway.
Be inspired by our picks and let me know which one is your favorite?
This one is a school map about Europe from Bacon's Standard. The 2 sticks on the top and bottom make it goes straight and stay finally in good condition. The size is probably not so big but disposed on the top of a vintage suitcase it definitely gives a true vintage feeling.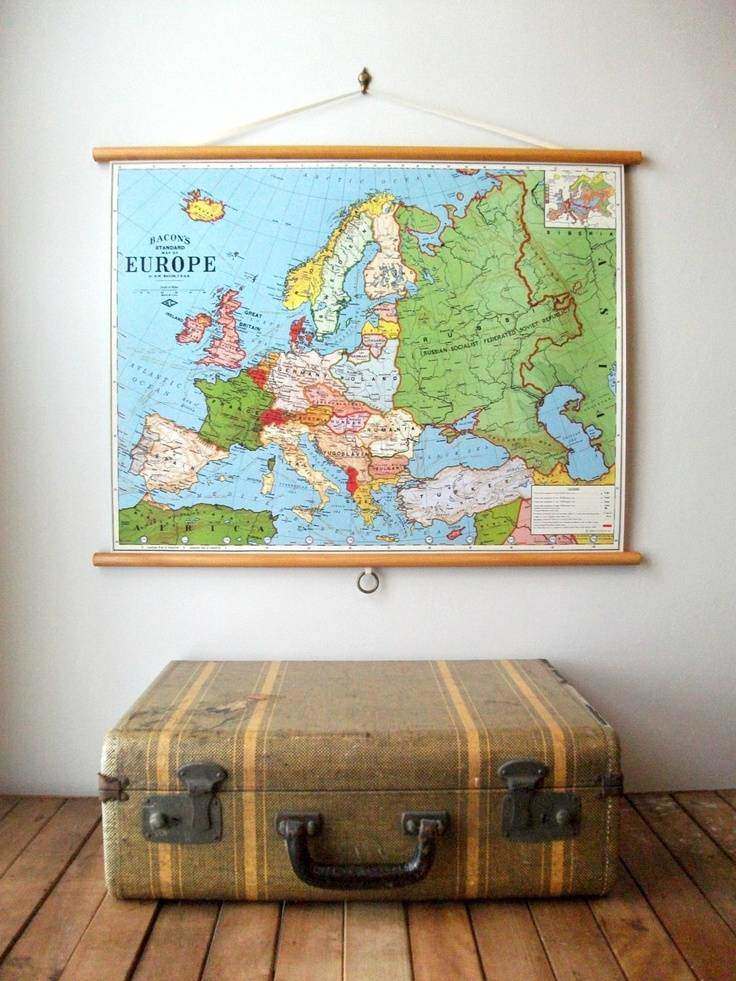 Continue reading "Discover the latest Vintage trend : The Vintage School Map" »