Creating a beautiful first impression. Wow your guests with some Vintage Christmas porch decorations. Glam up your front door with some Vintage ice-skating and lantern decoration. Vintage wooden sledge, wooden skis or snowshoes will ensure that your front door stands out from your neighbours. You can add some Christmas tree branches and cone pines, some lovely red or natural ribbon, all will cheer up your porch or garden.
My favorite Christmas outdoor decoration is the mail box!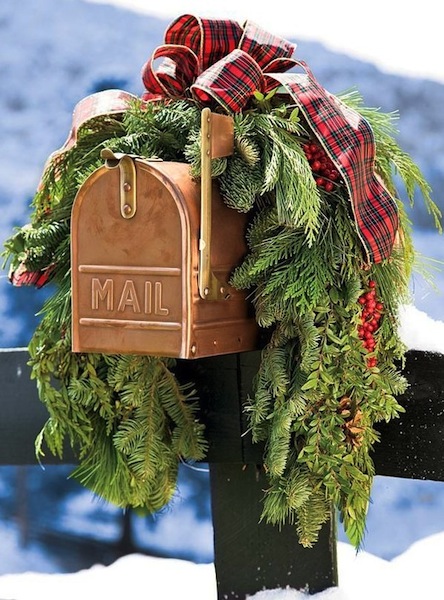 But sport items, as ice skating are really awesome too!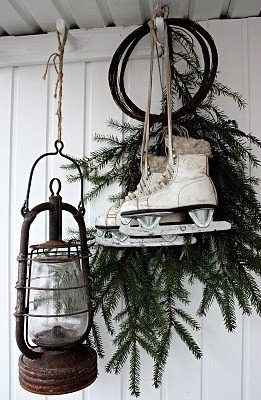 If you have an old milk churn farm or some vintage galvanized items such as a bucket, a watering can or wooden crates, you can fill them with pinecones, Christmas tree branches or some pieces of wood. And for more magic when evening comes, add some Vintage Christmas lights on them.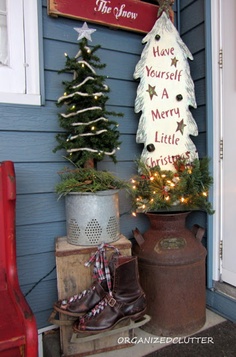 These cheerful decorations will ensure that visitors will be flung into the festive spirit as soon as they arrive at your door.
And to have a Winter Wonderland Vintage garden, try to find some old wooden wheelbarrow or wooden trailer and fill them with Christmas tree branches and red berries or even a real Christmas tree.
You can find many more ideas with old sledges, bikes, watering cans, benches and milk bottles holder, so many possibilities to welcome your guests as soon as they arrive.
The wreath is a classic addition to any door. Let's find one that suits you! Have a look at those examples, use them as inspiration and add your favorite festive elements.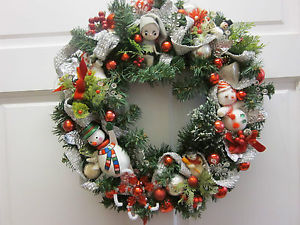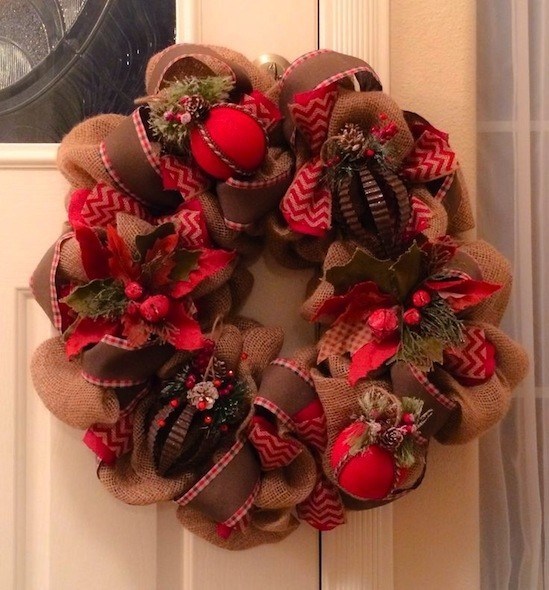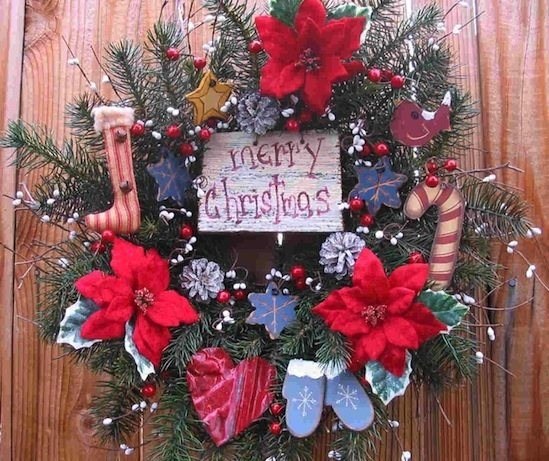 Some of the best Outdoor Decoration I could find online: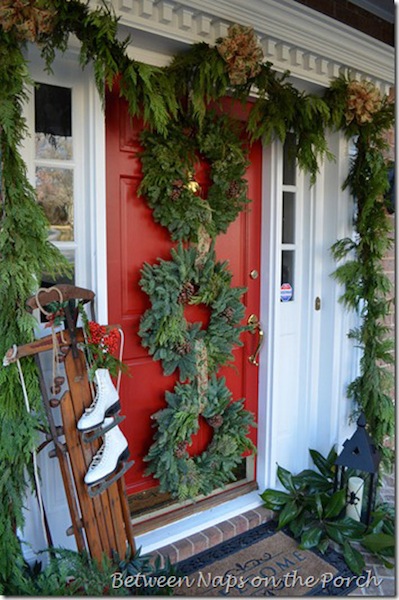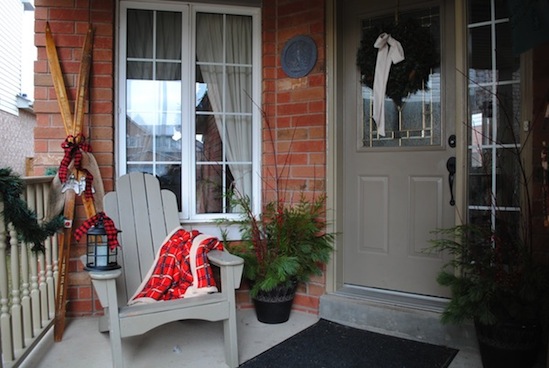 Have a look at this fantastic collection of Christmas Cards or discover the 15 Best Christmas Markets in Europe.
Have a Merry Christmas full of Joy and Happiness!
Don't hesitate to visit our new website and discover some unique vintage collection: www.LaBoutiqueVintage.co.uk