Why do we have a Nativity Scene?
According to the Gospel, based on the account of Saint Luc, Jesus was born in a cowshed, more exactly in a manger.  It exists two older representations of the Gospel which are known, date of the 4th century. The first one consists of a mural painting with a death chamber of a Christian family lived, around 380, which was discovered in the Saint Sebastian catacombs, in Rome. The other representation makes reference to a scene painted on a sarcophagus of the Saint Maximin basilica, representing the worship of the baby Jesus by the Three Wise Men.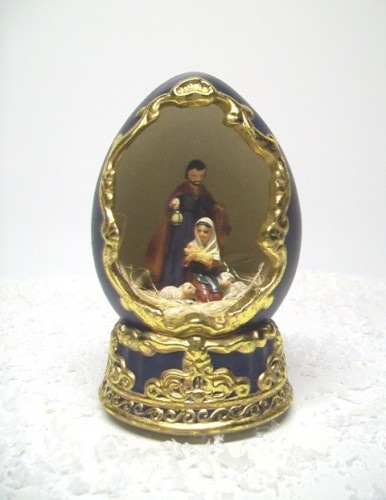 From the 4th Century, the Christmas Celebration is celebrated: In the Holy church Mary of the Incarnation of Jesus, today "Sainte Marie Majeure" in Rome. We know that a celebration of Christmas is commemorated during the night of December 25th since the 4th century. Indeed, the date of December 25th was fixed as date of divine child's birth in the 4th century. The debates, which brought this decision, allowed developing a religious practice around this event. From the 4th Century, the former papers report that the celebration of the Christmas Eve took place in Sainte Marie of Rome around the nativity scene.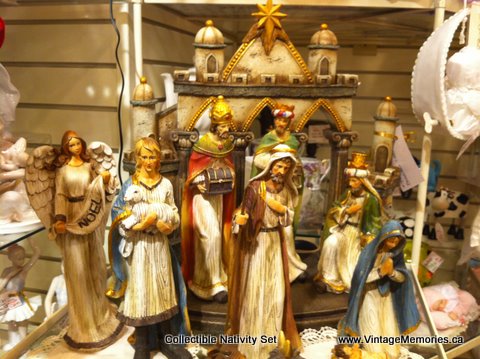 It is thus at that time that we can return the existence of a first Nativity Scene such as we know them with the Virgin Mary, Joseph, the donkey and the ox, made by statues nowadays.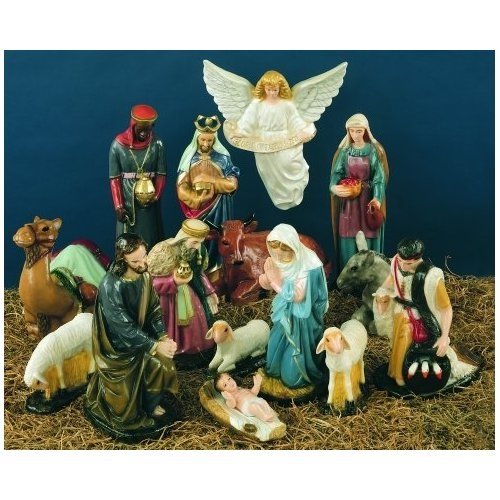 For the vintage lovers, we can find some old Nativity Scenes and statues from the 60's – 80's, most of time it's really hard to date them as they don't have anymore boxes and nothing written on them. Anyway, it doesn't matter as far as they remind us our childhood!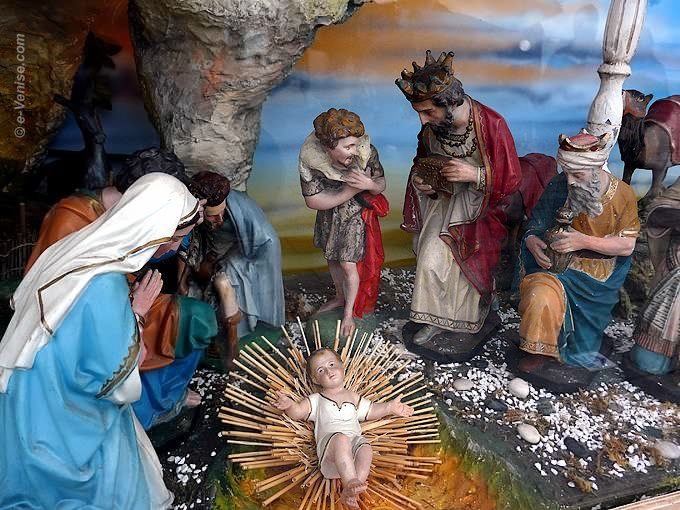 Do you know those beautiful Santons?
The name comes from "Little Saint". They are small pieces (from 2,5 cm to 15 cm and nowadays 26 cm!); hand painted nativity scene figurines made with terracotta (clay).
They are produced in the Provence region of South-eastern France. In a traditional Provencal Nativity Scene, you can find 55 individual figurines representing various characters from Provencal village such as the scissors grinder, the fishwife, the blind man and the chestnut seller. The first clay Santons were created by Marseille's craftsman Jean-Louis Lagnel (1764-1822), during the French Revolution, when churches were forcibly closed and their large nativity scenes prohibited. Lagnel crafted small figurines in plaster moulds and let them dry before firing them.
A maker of Santons is a Santonnier, and the creation of Santons today is essentially a family craft, handed down from parents to children.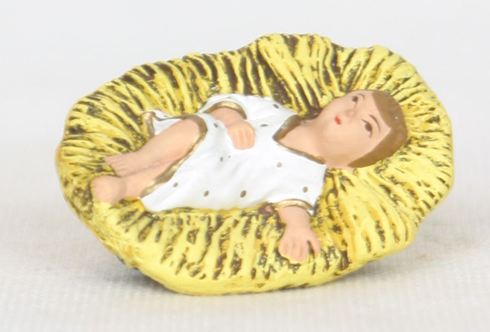 Santons are moulded in two halves, pressed together and fused. Hats, baskets and other accessories are applied with an adhesive. When the figure is completely dry, it is given a gelatine bath in order to harden the figure and to provide a surface for the application of pigments. Faces are painted first, then the hair, clothing and accessories are last. Until the end of the 19th century, Santons were air-dried rather than fired in a kiln. As a consequence, such figures were fragile and easily broken.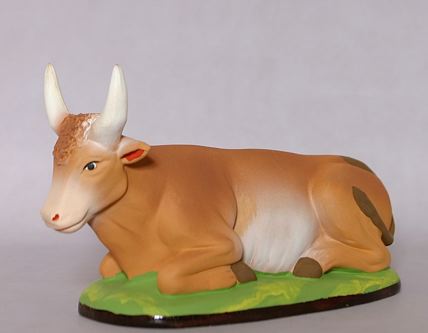 They are two types of Santons: the clay figurines (Santons d'Argile) and the doll-like (Santons Habilles) clothed ornaments.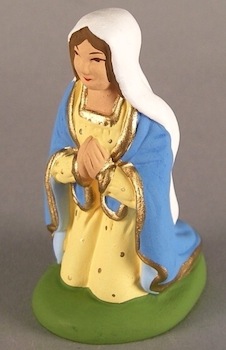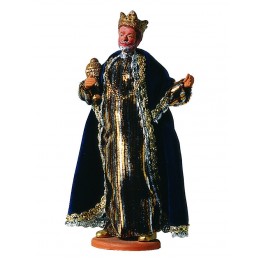 Since 1803, Santonniers have gathered in Marseille each December to display and sell their wares at the Santonniers Fair.
You can admire a great collection of Santons from the 18th and 19th century at the Santons Museum in Marseille.
You can find those stunning Nativity Scenes figurines in south of France and also online.
The most famous craftsman Santonnier family is Carbonel. You can create a hole village with those figurines and lots of other accessorizes like mill, bridge, stable and many more, it's just fantastic! Have a look at those pictures to get any ideas of what you can do.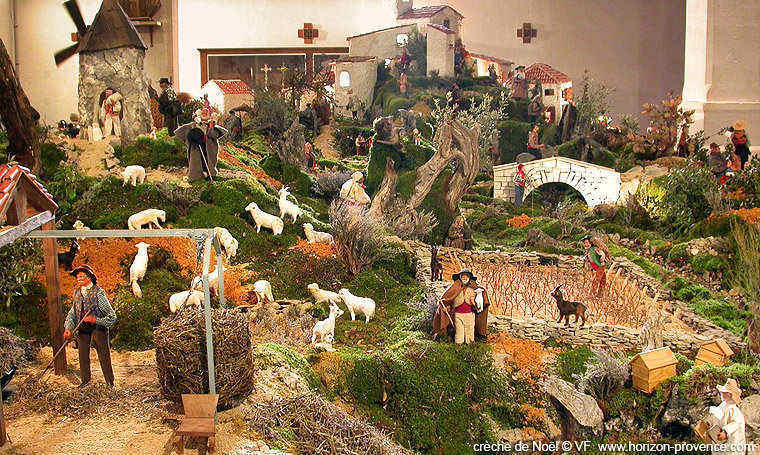 You can't really find vintage ones, because most of time, when people buy them, they will keep them a lifetime (price are quite expensive as they are handmade in France) and probably their children will inherit from them.
Have a lovely Christmas Eve, and have fun decorating your Nativity Scene!
Don't hesitate to have a look at our new website to discover our unique collection of vintage items: www.LaBoutiqueVintage.co.uk