Are you looking for the perfect Industrial Lamp?
Industrial lighting is really trendy and will give the perfect final touch to your decoration project. If you struggle to find the right one for your interior, have a look and be inspired by my Top 10 Favourite Industrial Lights.
Of course I love it, maybe because I'm French and she is too, but also because I love the way you can personalize it as much as you want. You can have 1, 2, 3 until 6 arms, you can choose their colours, and you can put it everywhere in your home, it will fit perfectly! Besides the design is really perfect, even if it was built for industries. The lampshade with its circular ring is great once it is on, you can orientate the light as much as you want and you won't be burn! Not a surprise to be a French iconic light!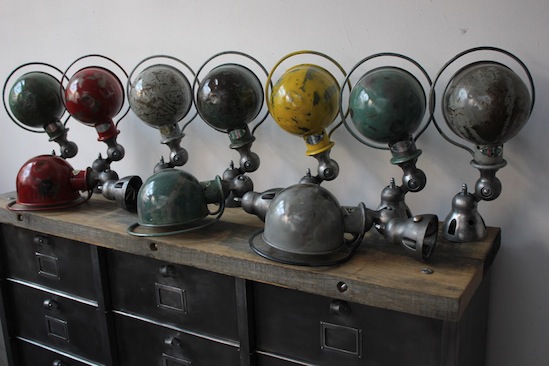 Vintage Industrial Jielde Wall Lamps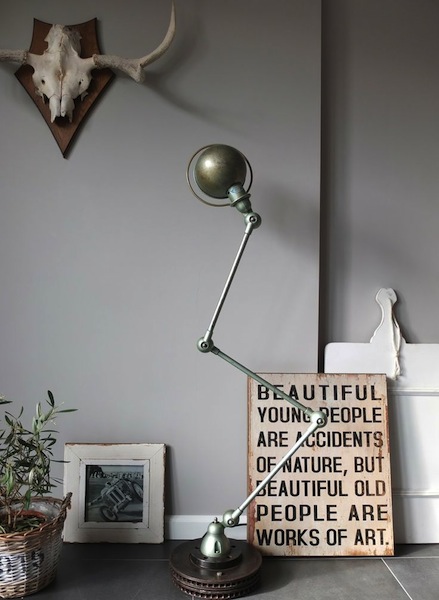 Vintage Industrial Jielde Floor Lamp
The Anglepoise lamp is just a beautiful vintage lamp , an icon of English design. The design was made on the principle of the human movements. It's all the time on balance. The springs are really important for its stability. So, for the vintage ones it is best to try to keep all the original parts. My favourite one is the Hermes model, when its base is dressed with leather. It really becomes an incredible piece!
The shape of the lampshade is also really cute, just enough big to concentrate the light on a focus point. I also love the stamp of the brand "Made In England by Herbert Terry & Sons Ltd Redditch".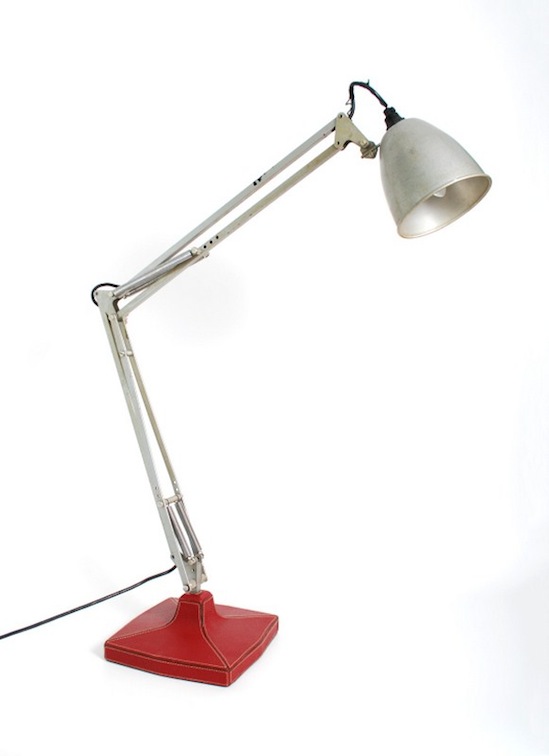 Vintage Anglepoise Lamp – Hermes Model
Vintage Anglepoise Lamp – Hermes Leather Base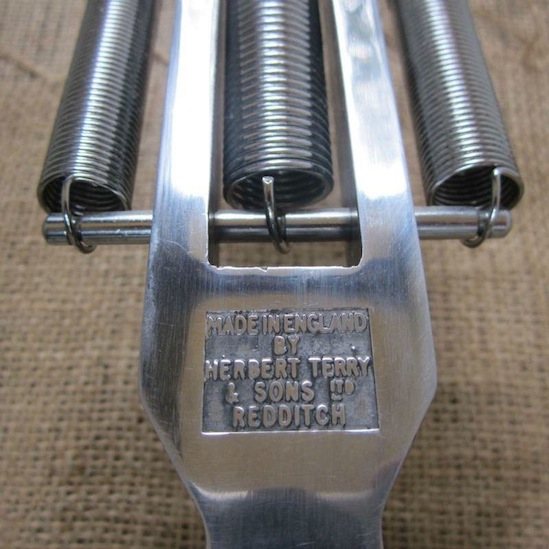 Vintage Anglepoise Lamp – Herbert Terry & Sons
The Models 205, 206 and 207 are so fantastic! They have an amazing ergonomics with triangular based pyramid which is absolutely gorgeous! Especially when it has wood, so nice!  I love the simplicity of the design, just a remarkable architect lamp by Mister Bernard-Albin Gras!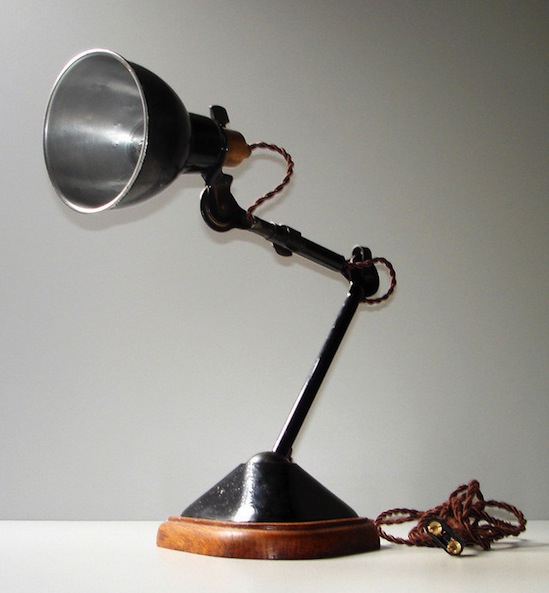 Vintage Gras lamp with wooden base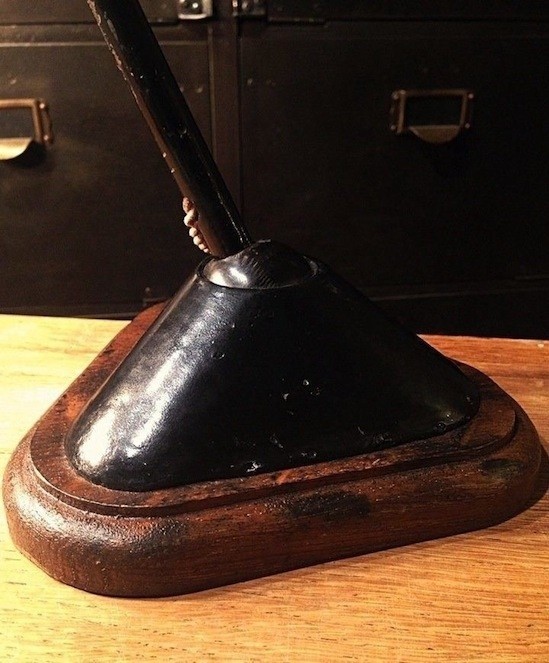 Vintage Gras lamp
This Industrial lamp was built to use in garages in the 30's 40's, it is so great with its seven bulbs (that were heating the cars'bodies), and can be indeed very bright and perfect in a living room, dining room or a kitchen. Its size is really huge, the base on wheels makes it easy to move everywhere. It gives so much character to any interior.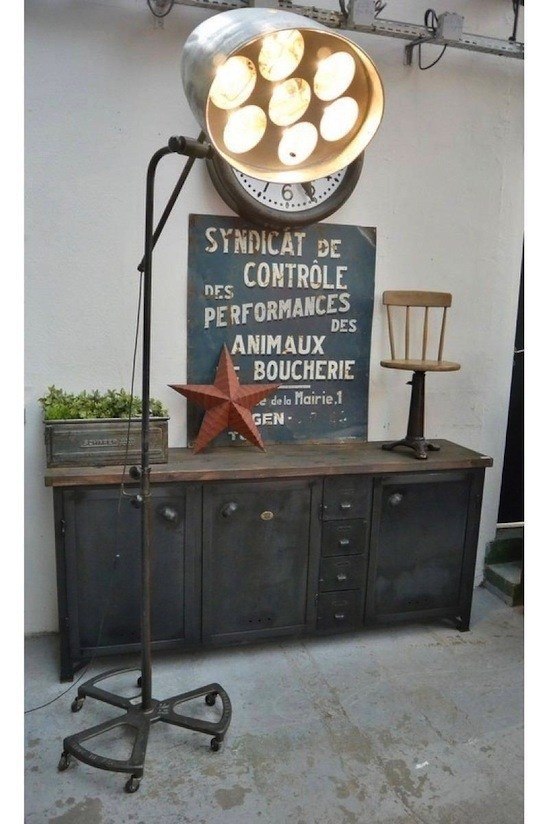 Vintage R.G. Levallois Lamp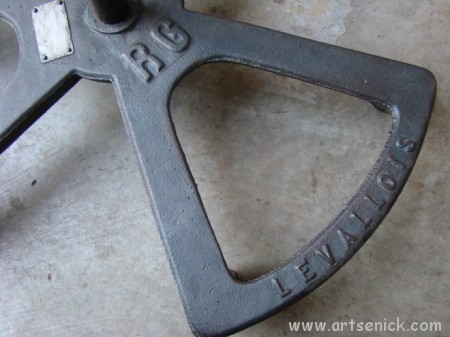 Vintage R.G. Levallois Lamp Base
What a fantastic little vintage lamp made with Bakelite. The giant Singer was selling the sewing machine but not only that! He was selling the stool, the table and the lamp! The brand name is written on the Bakelite lampshade and at least one of the part is marked with the name "Simanco U.S.A" with a serie number. The design is simple but so lovely. I love this lamp on a bedside table, a console or on a desk. Just beautiful!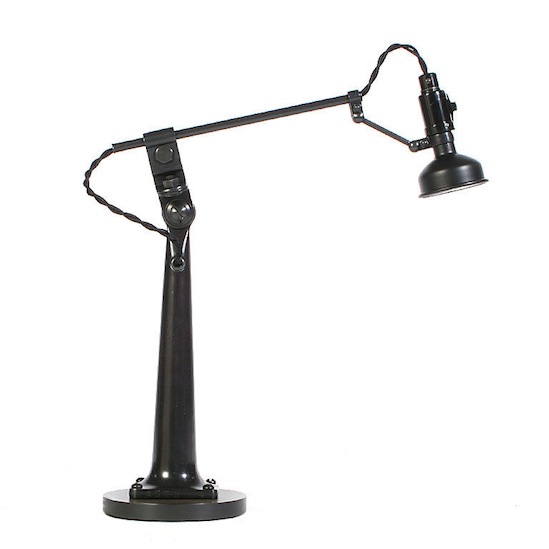 Vintage Singer Lamp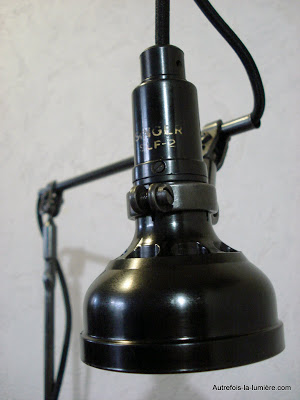 Vintage Singer Bakelite Lamp Shade
This lamp with adjustable arms (number of 2) made from steel tubing, has a style that is pure and clean. It is mounted on a cast-iron base, it is working with pivots both vertically and horizontally thanks to its daisy head adjusting nuts. What I like the most is the scallop-shaped shade. It swivels in order to direct the beam of light. And the name Dudgill is stamped on the base. It is absolutely stunning!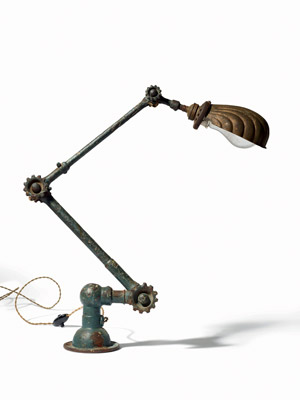 Vintage Dugdill lamp
This one is not the most known but has a great ergonomic, it is between the Gras lamp and the Jielde lamp. It could be mounted on a clamp or on a base. Made from nickel-plated steel, its switch is located on the top of the shade, just lovely! The shade is made from aluminium. And it has a plate riveted on to the joint, bears the inscription "SANFIL J.L. Paris". Such a very collectable lamp!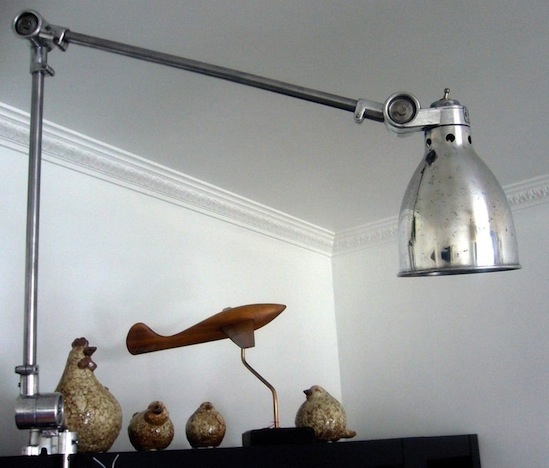 Vintage Sanfil lamp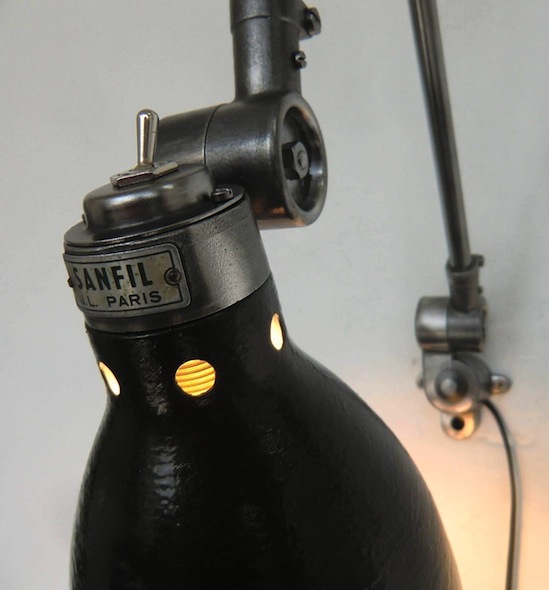 Vintage Sanfil Lamp Paris
Those projectors are symbolic! They have been working to light so many artists, dancers and so on in France. But they make you think about those Barwell & McAlister projectors from the Hollywood Studios and all Celebrities they light during the 50's.
Moreover, they have a special design with the brand embossed and the name "Paris" written on them make them very desirable. When they are on a tripod, they can fit in every room of your home and looks absolutely fabulous!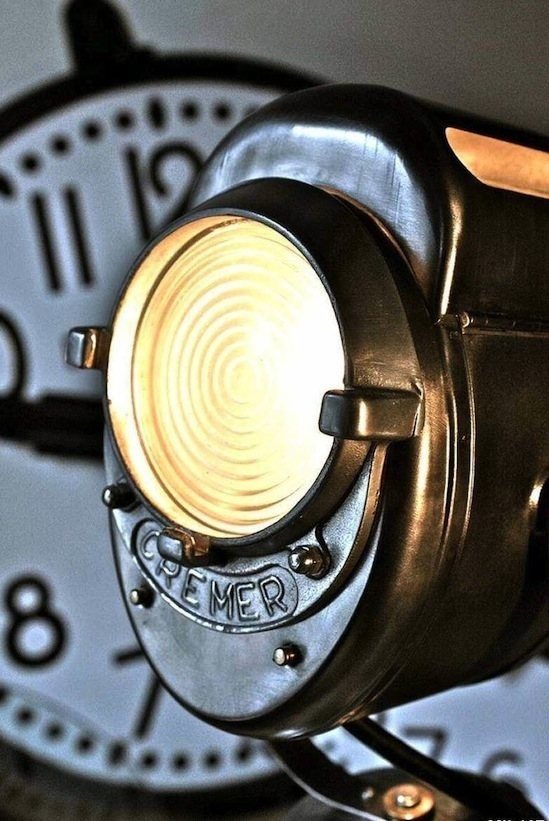 Vintage Cremer Projector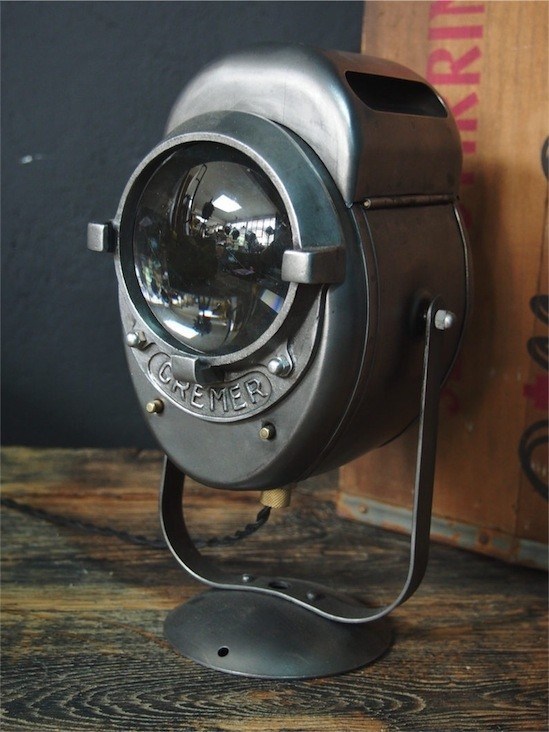 Vintage Cremer Projector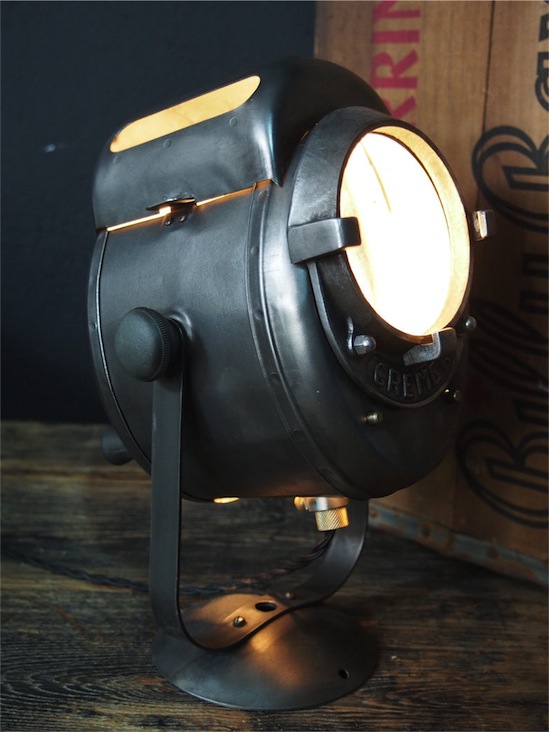 Vintage Cremer Projector
The French Art Deco most known table lamp! This lamp is easily identifiable with its lampshade with multi-faceted.  Those were made in glass and were from different colours and sometimes with different patterns such as clouds. The base can be round or with an Art Deco style. It was a luxury lamp and is still for me, so uncommon and looks so great on a desk, or in your hallway on a console, just fantastic!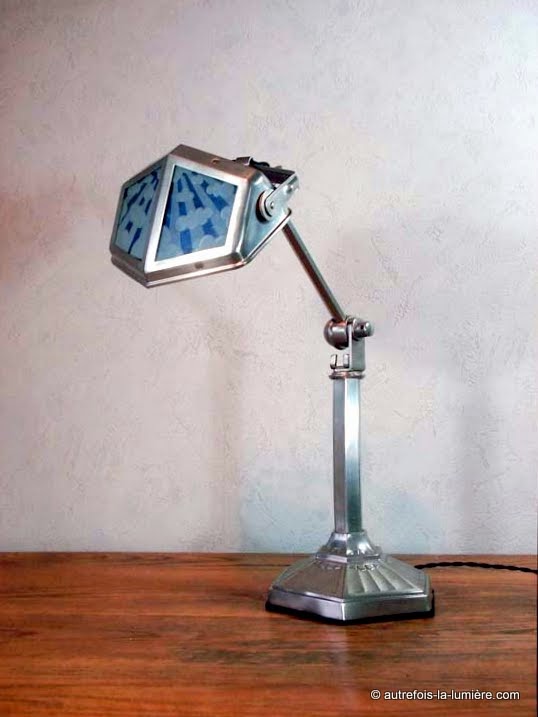 Vintage Pirouett Lamp – Clouds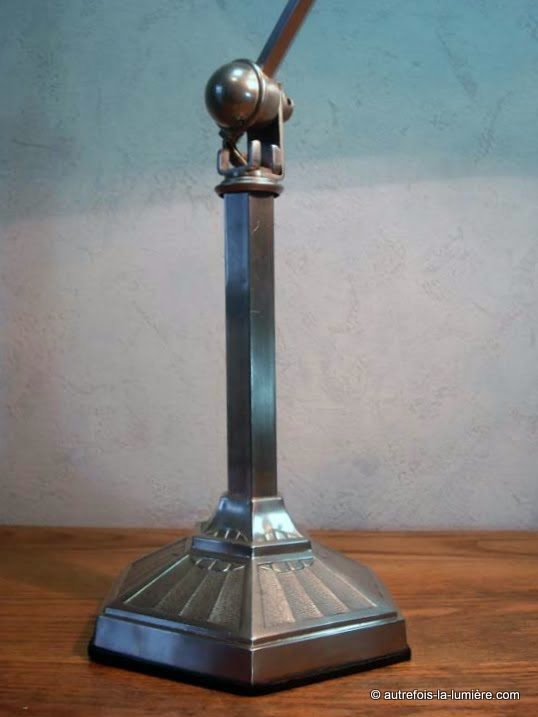 Vintage Pirouett Lamp – Art Deco Leg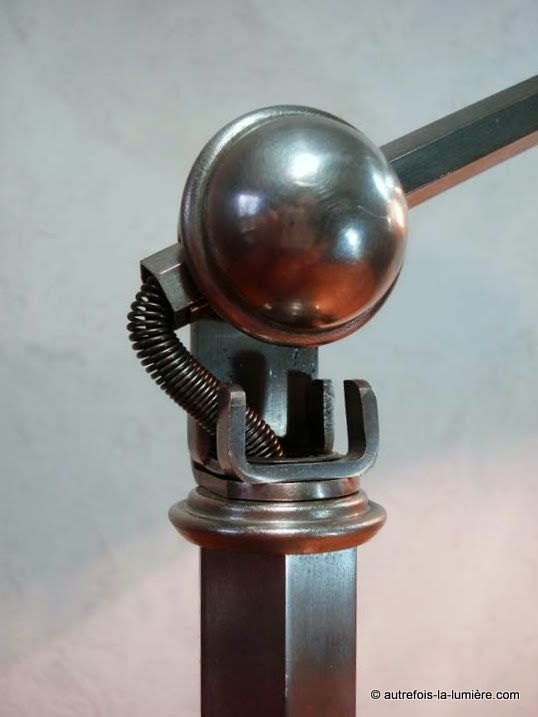 Vintage Pirouett Lamp
This industrial lamp was the lamp of the textiles industry in France during the 60′s. It was set up beside the sewing machine (just like the singer!) to direct light on to the needle, it responded so well to the demands of lingerie (yes! like Dim and even Lejaby!) and clothing manufacturers. Just knowing that makes it desirable! Otherwise I just love its design with its long steel legs and the curves of its shade. You can place it everywhere!
Vintage Lumina lamp
Vintage Lumina Lamp Shade
Need more inspiration? Have a look at my Pinterest board: Vintage Industrial Lighting. Don't hesitate to visit La Boutique Vintage.
Discover more information about the amzing Industrial Icon Jielde lamp or more about the Le Corbusier's favourite: the Gras lamp.