Are you looking for the perfect Vintage Industrial Light?
My favorite one, beyond any doubt, is the Jielde lamp.
Let me tell you why!
Lightning is essential to create mood and ambience in every room. The Jieldé is the solution to add an instant industrial style update, a touch of urban-chic to your home.
What a wonderful industrial lamp, unique in the world, designed with the ability to twist and turn at the joints without conflict to the wiring, that we can settle and unsettle by ourselves, grow longer, grow shorter, which articulates in all direction, which laughs at vibration, which can revolve indefinitely and absolutely waterproof. It is "indestructible" and is made to last a lifetime. It is not only beautiful, it is highly practical. You can choose it wall mounted, table lamp, floor lamp, pendant light, single or double. With the Jieldé, you can light every room in your home.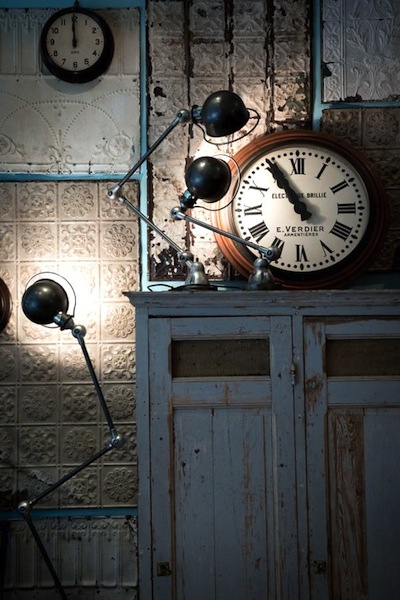 Jielde History:
Continue reading "The Jielde Lamp: An Icon of Industrial Lighting" »