In the middle of the 19th century, a new material appeared and revolutionized the world of kitchenware. Cheaper and stronger than ceramic, healthier than copper and heatproof, the enamel, created in 1785, became essential.
Its only defect is that it's absolutely not shockproof! It won't bother it to make a great career for an all century!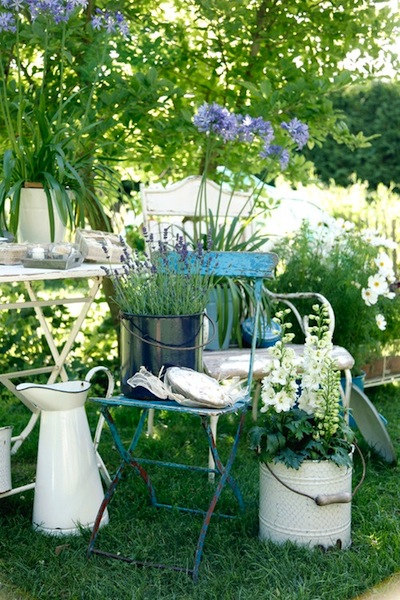 Lovely vintage enamel jug
The first ambition from the manufacturers was to compete the ceramic, then, their aim was to enter in every home. The firsts sets in enamel, luxurious items with ornaments inspired from precious China sets with delicate flowers patterns.
Continue reading "Vintage Enamel Kitchenware, perfect for your decoration!" »