You think, where am I going to handle all my gold coins?
Well, in an antique strongbox that can be used as a perfect vintage decoration as well!
If you want to find an antique one, be prepared to carry it! They were all very heavy, even empty!
It all began in England, with an impregnable lock. In 1784 Joseph Bramah patented a mechanism that was impossible to force, and founded the Bramah Locks Company. An American locksmith, Alfred C. Hobbs, succeeded in opening it and in turn he began to manufacture strongboxes. As for the armour plating, this we owe it to two British brothers, Charles and Jeremiah Chubb, who invented it in 1835. The Chubb lock company was founded in 1818. Jeremiah has invented the "Detector Lock" winning him £100 in a government competition to create an un-pickable lock that could only be opened by its own key.  His "Detector Lock" mechanism was designed to automatically jam the lock as soon as any attempt was made to pick it, and thus would let the owner knows about the unauthorised attempt.
Ten years earlier, in France, a certain Alexandre Fichet had opened a locksmith shop in Paris.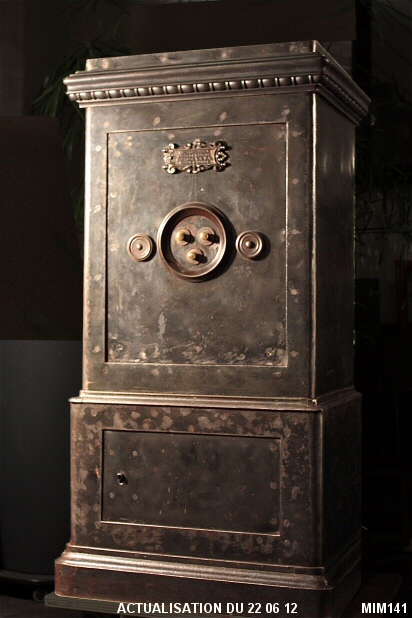 Continue reading "Industrial strongbox that can be used as a perfect vintage decoration" »