Are you looking for a big old bottle to create unique vintage decoration ? "Dame Jeanne" must known as Demijohn in UK, is what you are looking for.
"Demijohn" is an old word that formerly referred to any glass vessel with a large body and small neck, enclosed in wickerwork.  In France, Demijohn is called "Dame Jeanne", literally "Lady Jane", as a popular appellation.
The story says that in 1347, the Queen Jane (la "Reine Jeanne") expulsed from her kingdom went to take refuge in the Provence county (south of France) walking through the towns of Grasse and Draguigan. Surprised by a violent thunderstorm, we indicated her for asylum, the small castle of a gentleman glass blower to the hamlet of "Saint Paul la Galline Grasse".
After a night spent, the Queen asked to be shown how were made his glassware. A little disturbed, and nervous in the presence of royalty the glassworker blew in the bit of his cane, and overdid the blowing and realized an enormous bottle, which made the admiration of all by its volume of about ten litters. He caused so much admiration that he decided to start manufacturing those big flasks and called them "Reine Jeanne" "Queen-Jane", but the Queen suggested modestly to give them the name of "Dame Jeanne" "Lady Jane" instead. To protect this big bottle, the glass blower dressed it in wicker.
The French "Dame Jeanne" has several names: you can find "Tourie" and also "Bonbonne" in France or "Carboy" in the USA.
The word Carboy is from Persian "qarabah", from Arabic qarraba, "big jug".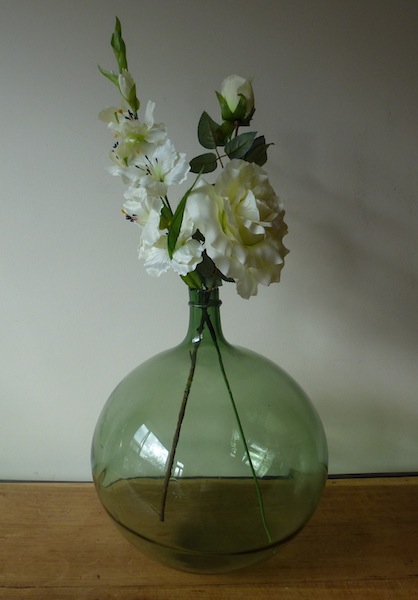 Those Demijohns come in various volumes ranging from 2 to 50 litters.  Their shape can be oval or round with a flat bottom and a small neck.
The term Carboy itself usually refers to a 5-gallon (19L) carboy, unless otherwise noted. A 1.25-gallon (4.5L) carboy is usually called a jug. A 15-gallon (57 L) carboy is usually called a Demijohn (in the Philippines, "dama juana").
In Britain, demijohn refers to a 4.5 litre (imperial gallon) glass-brewing vessel.
Demijohns are primarily used for transporting fluids, often water or chemicals. They are also used for in-home fermentation of beverages, often beer, mead or wine.
Usually, the demijohn is fitted with a rubber stopper and a fermentation lock to prevent bacteria and oxygen from entering during the fermentation process.
During the home brewing process, a primary demijohn is used for fermentation. Once primary fermentation is complete, the beer is either transferred to a secondary demijohn for conditioning or it can be transferred directly to bottles for conditioning. (This process of transferring is usually called racking).
How to recognize a really old one? Easy, the neck has a hand applied ring circling the mouth and the lip is not smooth showing how it was broken off from the rod after being blown. Those ones become really rare to find in good condition, but they are so fantastic for a Vintage Decoration!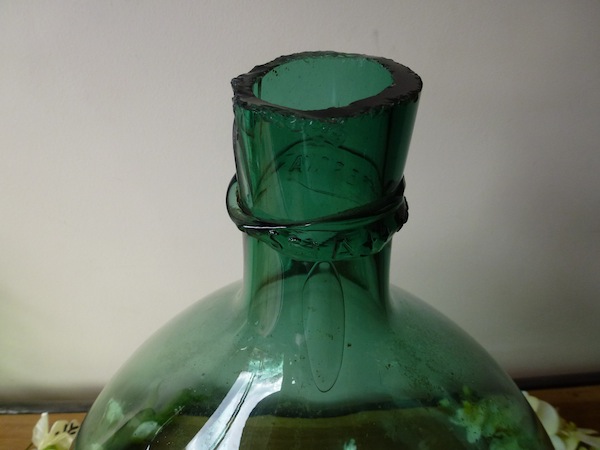 You also have the semi-industrial one with a perfect ring on the neck. Those ones are perfect to be used to make stunning table lamps, or floor lamps for the bigger ones or even ceiling lights. And why not adding some Christmas garland lights inside?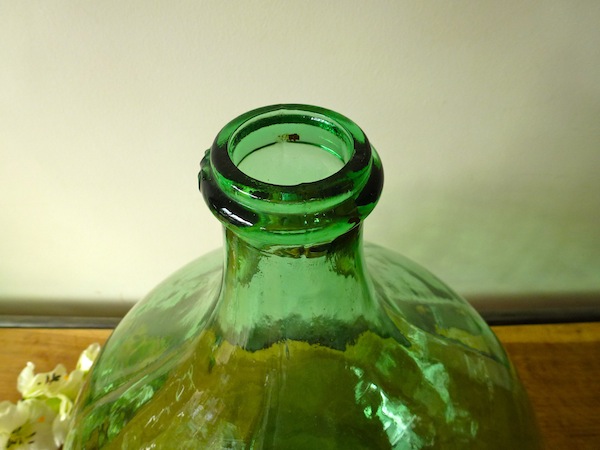 The colours may vary, you have a lot of clear ones or green ones, and if you're lucky you can also find some amber ones, so beautiful!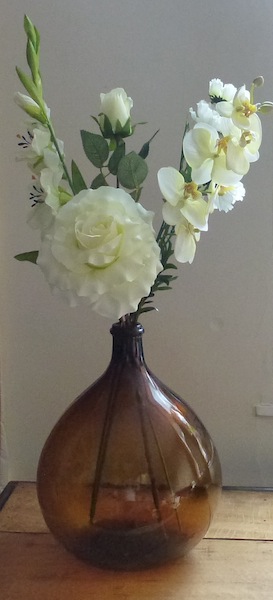 Here is a picture of a mould they were using for blowing them: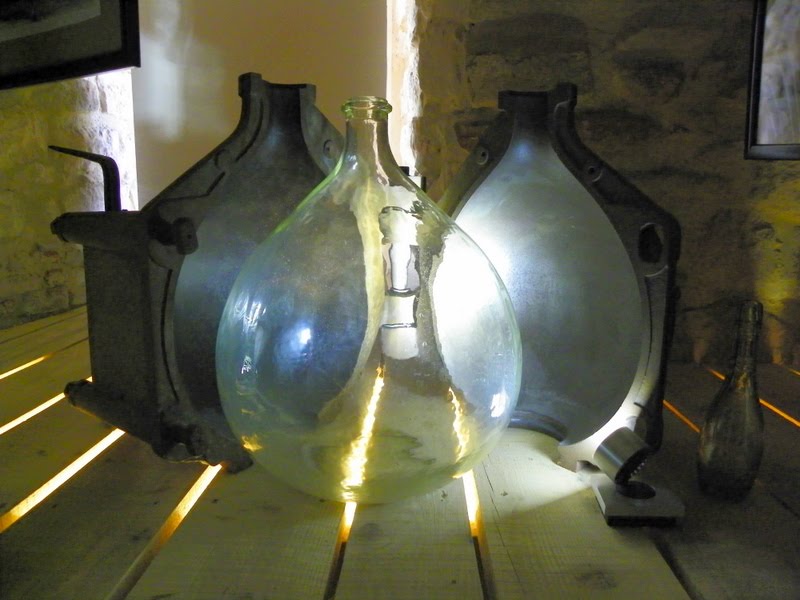 How to use them?
They all can be used as a vase to display beautiful fake flowers or wood sticks.
For the wine lovers, you can just add one or two in your cellar it will add more character to your cellar or you can just decorate your living room or kitchen with them (maybe full of corks, wine or even champagne!).
The garden lovers will use them just as display and embellish their beautiful garden.
Demijohns will always be simple accessorize but will look so beautiful in every places, with every vintage, contemporary or industrial furniture.
We will always offer you a wide range of Dame Jeanne, we have the biggest collection in UK, around 100 available. Don't hesitate to visit our new website: www.LaBoutiqueVintage.co.uk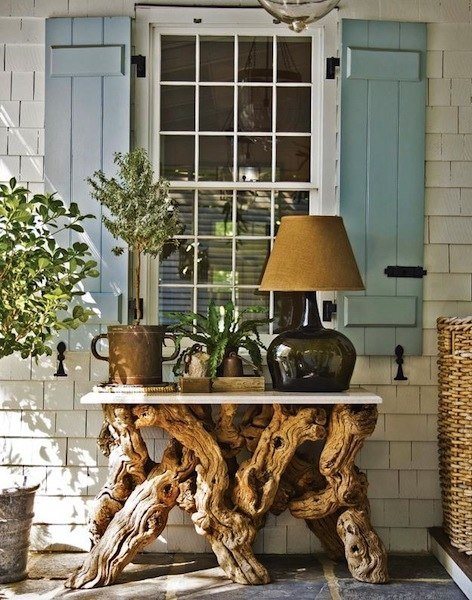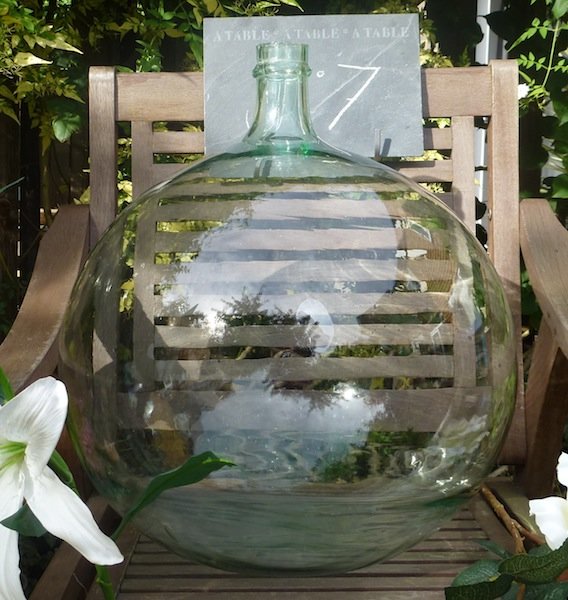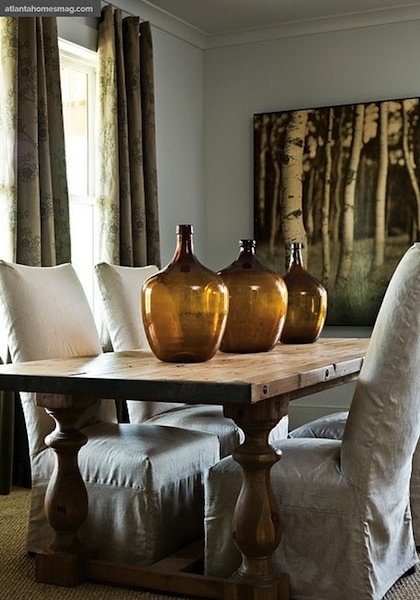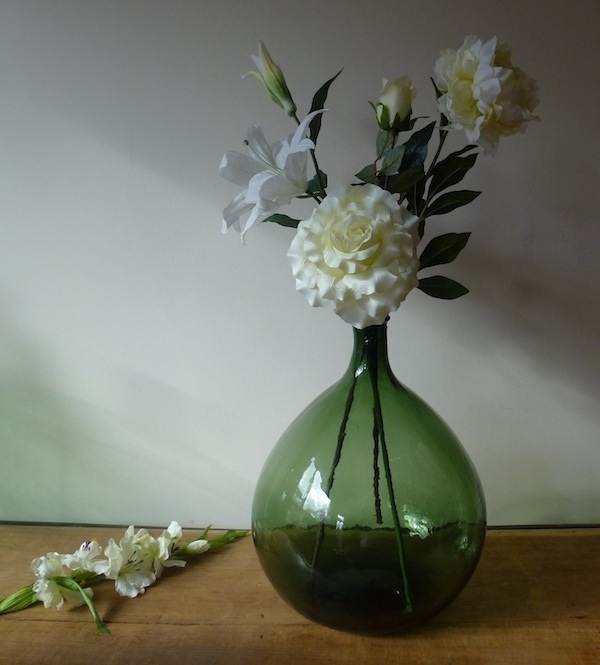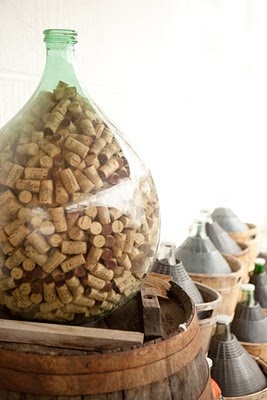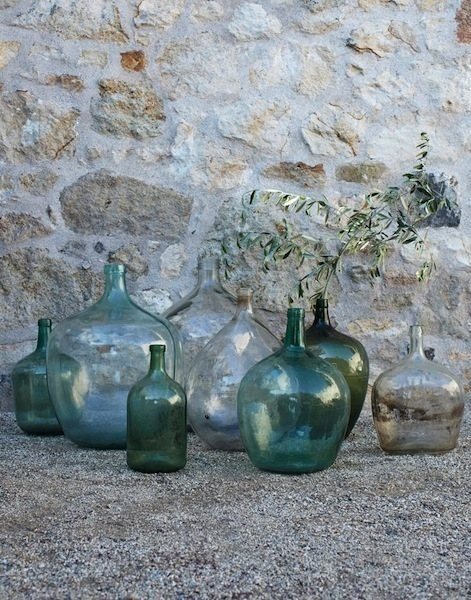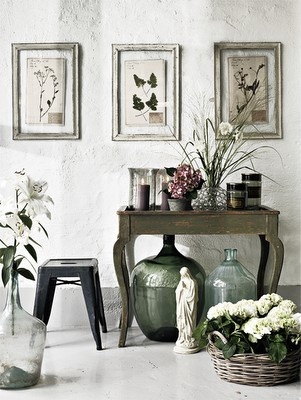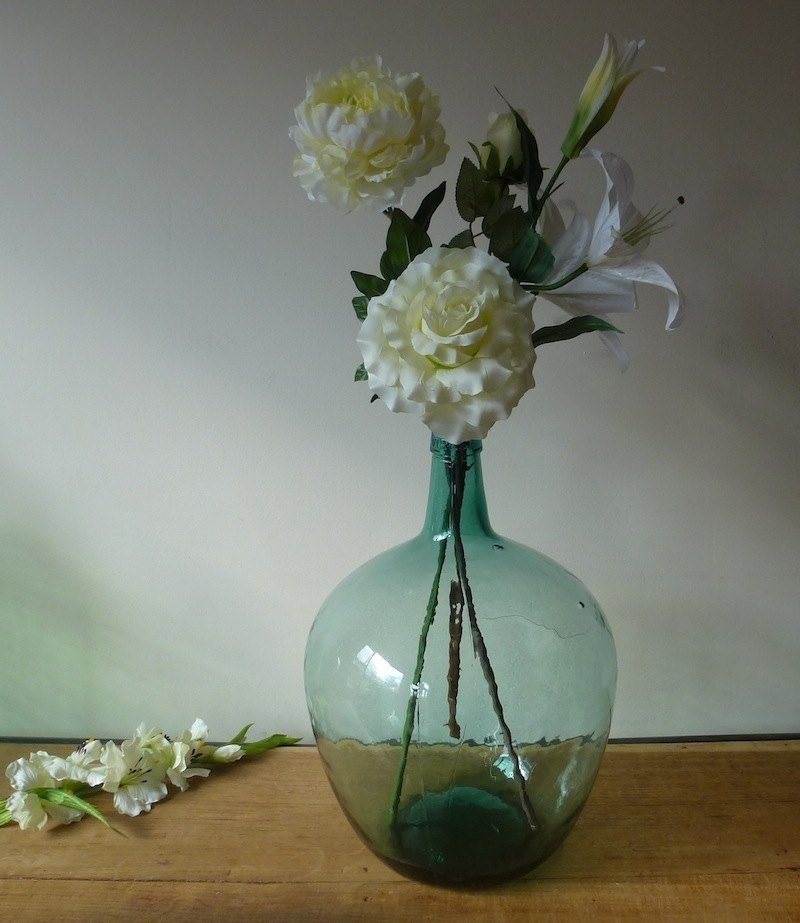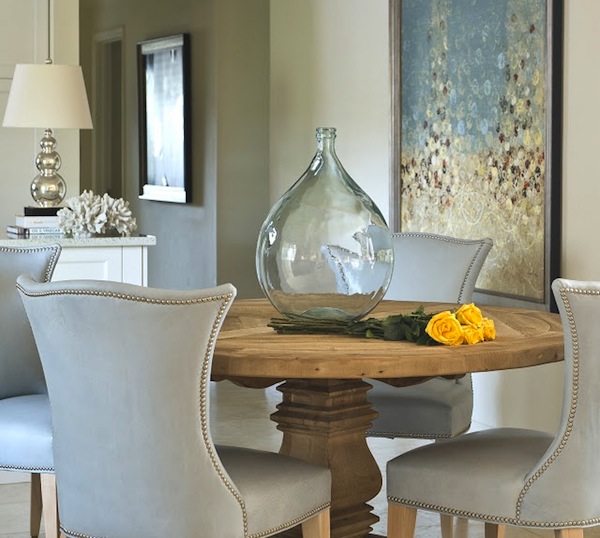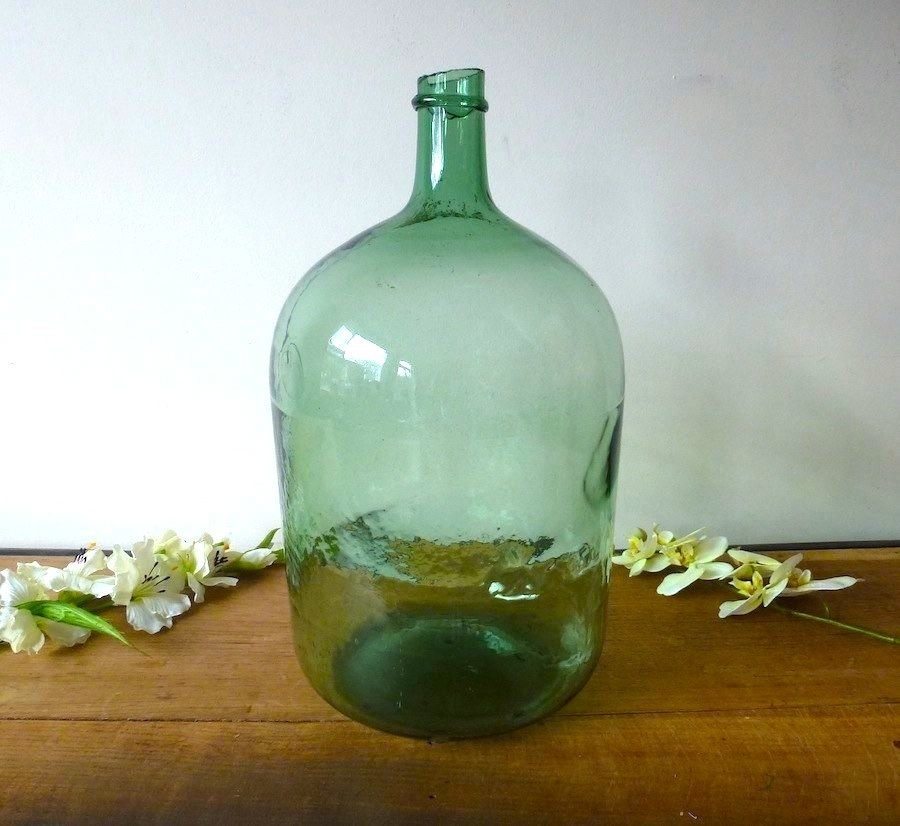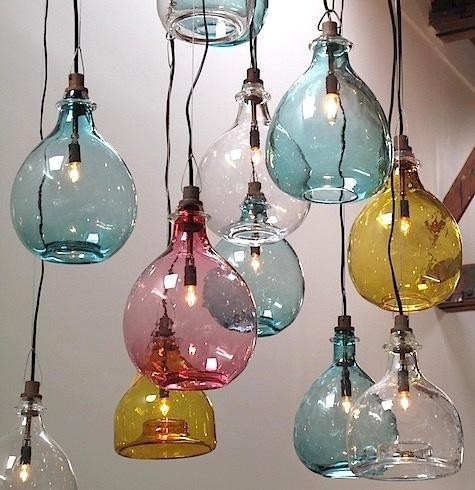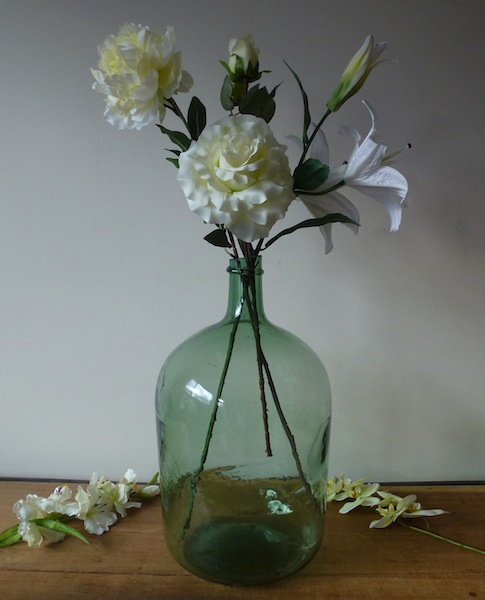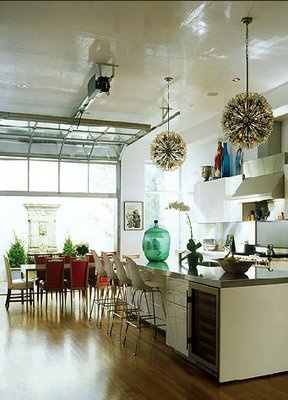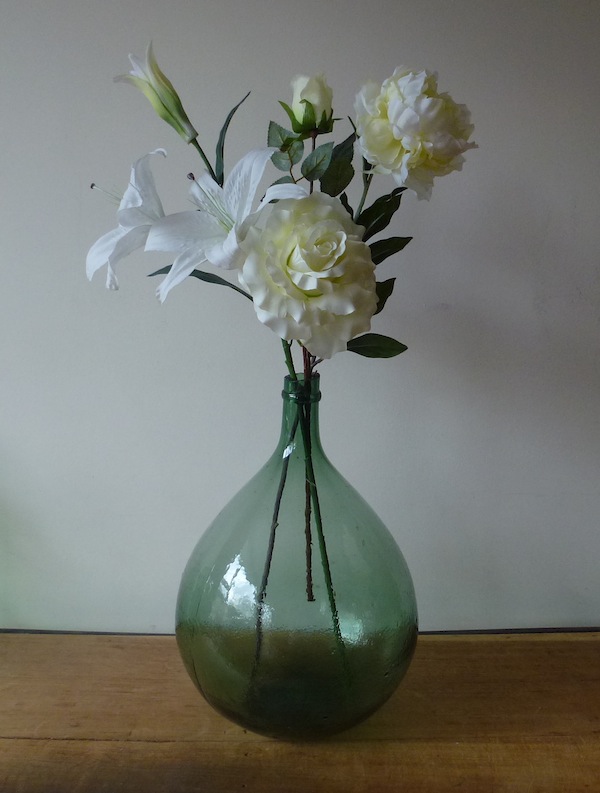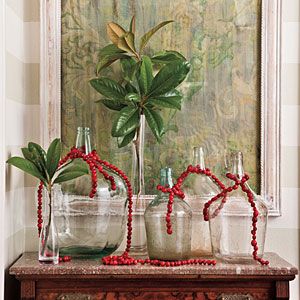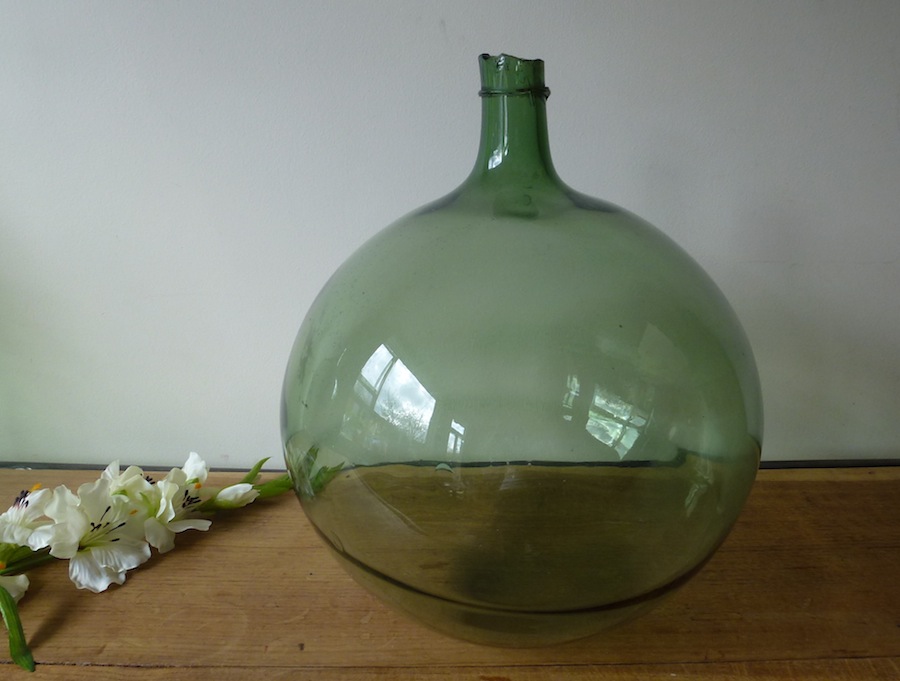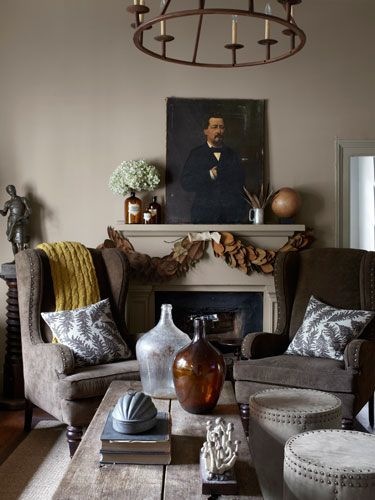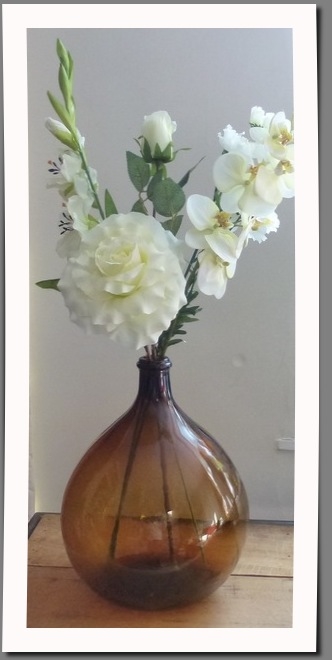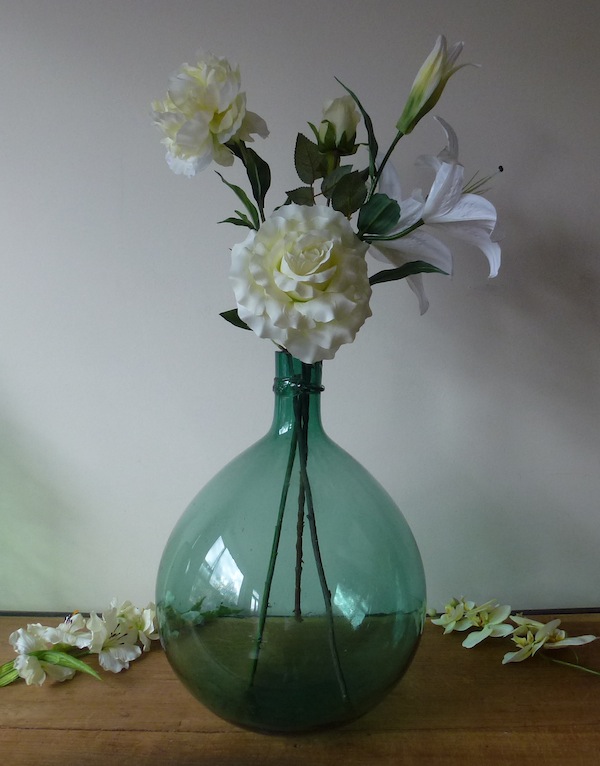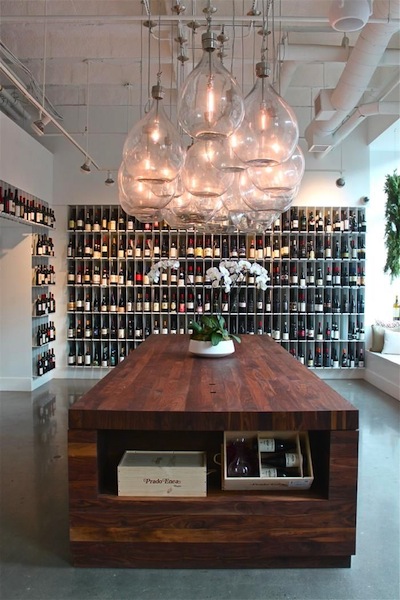 Hope you did enjoy all those beauties. Come and have a look at the one we have in stock: http://laboutiquevintage.co.uk/fr/23-vintage-demijohn