Vintage Chair: The Mullca, the most known French School Chair!
Robert Muller and Gaston Cavaillon created the company in 1947. At that time the company is one of the rare French company to be able to work with steel and offer affordable prices to its own customers.
Several different types of chairs were manufactured.
Jacques Hitier created the Mullca 300 in 1949, it was often said that it was Marcel Gascoin who designed it but not this one, even if he's also a talented designer. But like we say: "Render therefore unto Caesar the things which be Caesar's".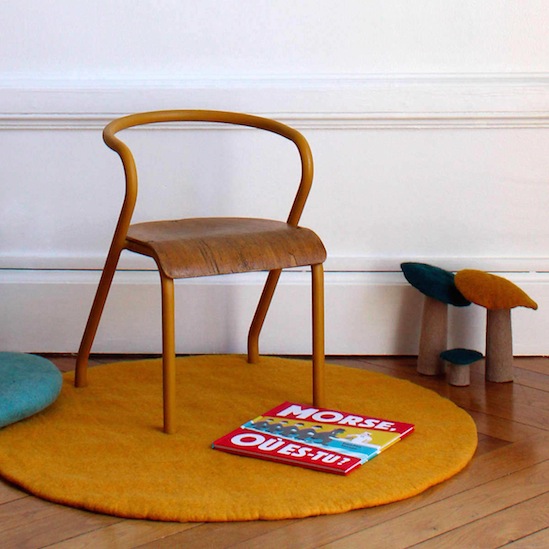 This is a kid's chair (until 5 years old), which has a unique design that never had any
change. The tube from the back of the chair extends to serve as an armrest. This chair was produced in 2 models: The Mullca 300 with its curved feet on the back and the Mobilor with its round feet on the back (a chair also designed by Jacques Hitier).
Dimensions: Height: 42cm, Width: 34cm, Depth: 33cm
They are now lovely vintage chairs and look so stunning in any child room with a vintage school desk.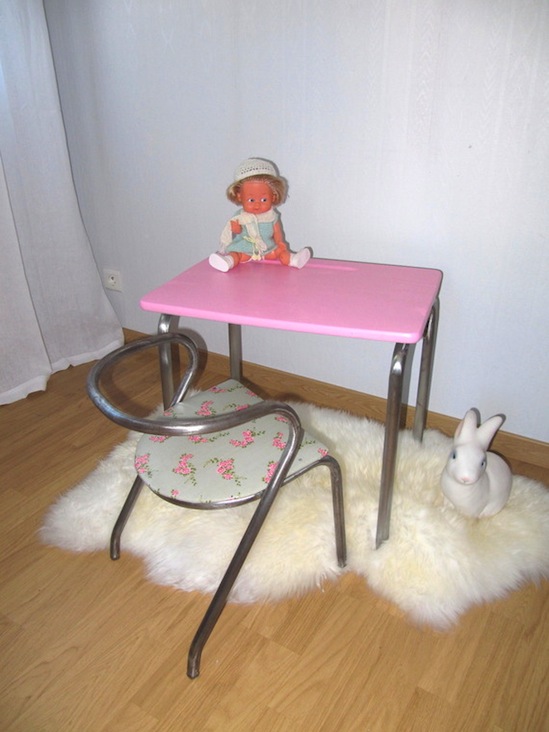 In 1950 the Mullca 511 was created before the famous Mullca 510.
At the beginning, the Mullca 511 was the very first one to be created and it wasn't so comfortable, so its designer, Gaston Cavaillon, tried to get it better and better a pencil in his hand all the time trying to make the best chair ever.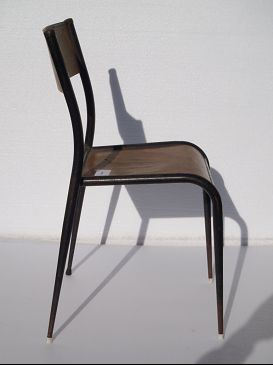 In 1964, after many changes Gaston Cavaillon finally found the perfect chair: The "Mullca 510″. It is immediately a success.
Millions of French people perfectly know the "Mullca 510" chair because they did spend lots of hours sitting on it during their all studies!
In the 60's, the schools were all equipped with the same furniture. They did choose the Mullca 510 because it was a really strong chair, also very light, and because of the slope of the back feet, it would never touch the walls, so never damage them. You could also pile them (great for space in schools). And the seat was a little curved, so the pupils had to seat straight on them! What a brilliant chair for schools!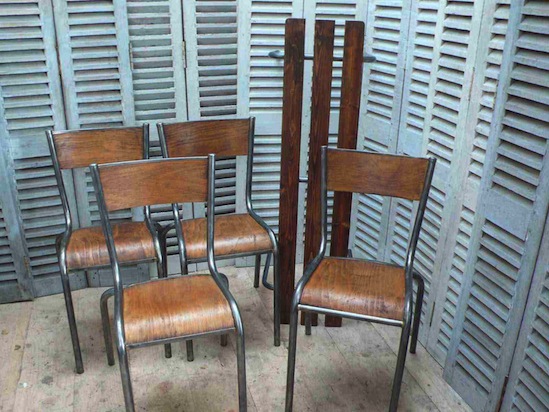 The concept have changed with the years go by, and the tubes got some colours, the size of the chair evolved too, you could find it in 6 different sizes with different colours for each size according to the age of the kids.
But unfortunately from the 80's the demand decrease and the company has filed a bankruptcy in 1996.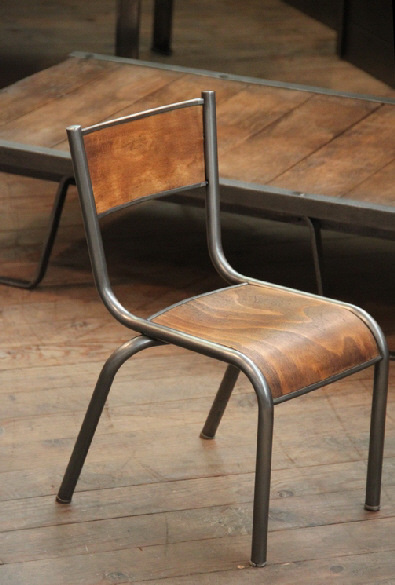 In 1985, Sir Terence Conran introduces it (black colour model) as a dining chair in the Habitat Catalogue. Later the vintage trend will introduce it in every home.
Let's hunt them now at La Boutique Vintage!